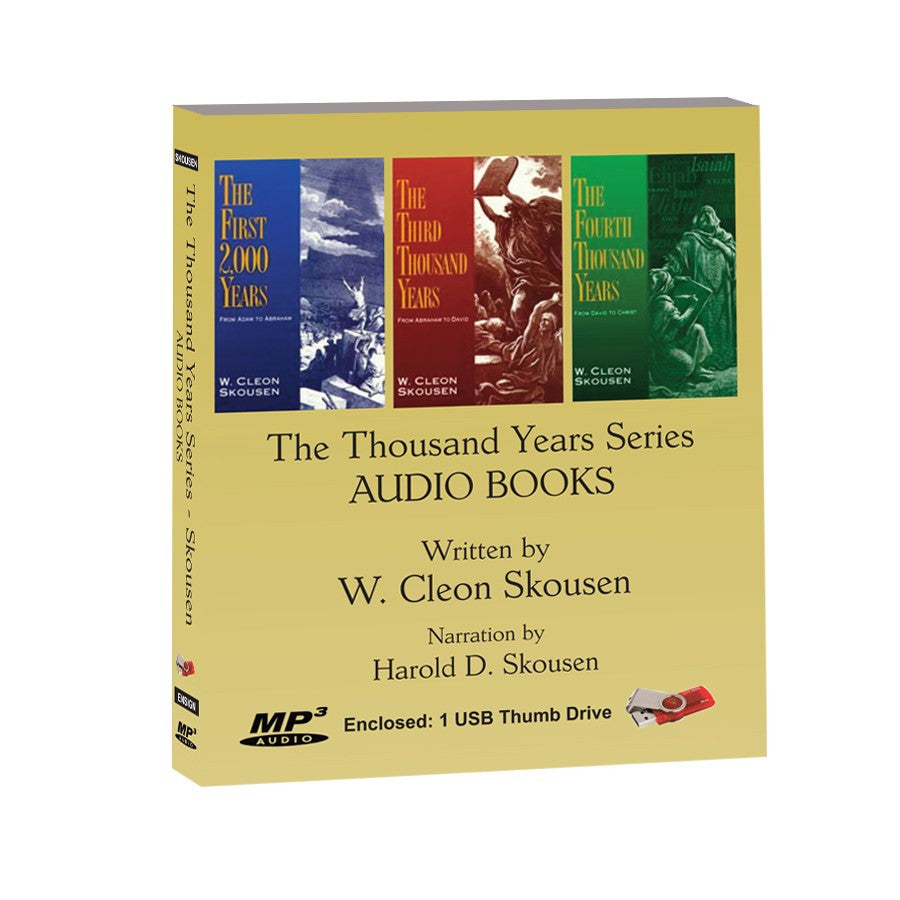 The Thousand Years Series Narration ThumbDrive
These are the books Brother Skousen wrote and used in his popular Old Testament classes at BYU, and continue to be a special companion and study guide to students of ancient Bible history.
Brother Skousen's unique writing style and his in-depth research bring together the life history and stories of all the notable prophets from Adam to Malachi. Four thousand years of history prepared the world for the coming of Jehovah into mortality.
This unabridged audio narration will help you prepare as a teacher, student or parent to appreciate and teach the stories and prophecies that have made the Old Testament unprecedented in its historical value.
NOTE: Included on this Thumb Drive along with these 3 book narrations, are the 46 Old Testament Lectures given by Brother Skousen at BYU in 1973. Each lecture is approx. 40 minutes in length. 
---